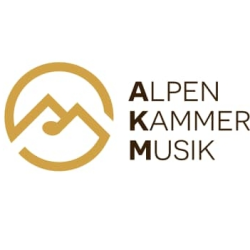 Start an Application
Narrow your Search
Welcome to the online application portal for AlpenKammerMusik, a festival in the spectacularly beautiful setting of the Austrian Alps! We seek to unite the global musical community through the intimate study of chamber music. With participants from all over the world, AKM is an intensive program offering in-depth study of chamber music for strings, woodwinds, and pianists. All participants play in chamber groups with faculty. Master classes and individual instruction are also provided. In their free time, participants are encouraged to sight-read with their colleagues or take advantage of the many outdoor activities the valley has to offer. The festival culminates in faculty and participant performances which take place over the course of the festival, often involving the collaboration of local musicians.

AKM offers limited partial scholarships depending on the festival's need for a particular instrument, as well as merit. A limited number of scholarships are specifically earmarked for talented musicians who come from socially and economically difficult backgrounds.

To apply, please submit a completed application, and a non-refundable application fee of $50 through the Acceptd "Start an Application" menu to the left.

(Please note: For auditors the application fee $30)

Our Application due date is Feb 15th. (After Feb 15th, applications may still be accepted, depending on the festival's needs. Please contact us at akmchambermusic@gmail.com to see if we are still accepting applications for your instrument.)
Applicants will be notified of acceptance by March 1, 2023
All first-time applicants must include a recording of their playing with their application. Audio (MP3 files), video, or a YouTube link are acceptable. Please be sure to specify the composer and piece and which part you are playing if your instrument is doubled in the piece.
Information about AlpenKammerMusik can be found on our website http://alpenkammermusik.com/. For inquiries, please email us at akmchambermusic@gmail.com.
Thank you so much for your interest AlpenKammerMusik. We look forward to meeting you in the near future!

For technical questions, please visit the Acceptd Help Desk.