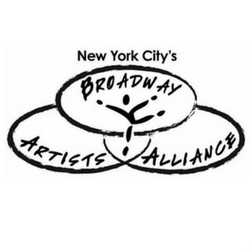 Broadway Artists Alliance of NYC: Musical Theater Summer Intensives for Advanced Young Performers
Scholarship Consideration Submission
Narrow your Search
Welcome to Broadway Artists Alliance of NYC!
Submit your Video Audition by May 5th, 2023 for admission to BAA's Advanced Musical Theatre
Summer Intensives
in NYC!

For Audition Video Requirements, visit:
www.broadwayartistsalliance.org

⭐️  NYC's most elite Broadway Summer Intensive (founded in 2005)
⭐️  Study with Tony Award Winners, Broadway Stars, and top Industry
⭐️  
Choose your own triple threat curriculum from multiple elective master class each day
⭐️  
Every Master Class is taught by Broadway Artists; Individual feedback in every class
⭐️  Small Class Sizes (Only 12 to 14 students per cohort)
⭐️  
Attend a Broadway show and meet the cast
⭐️  
Perform in a final showcase for top NYC industry members 
⭐️  
Prepare to audition for top collegiate performing arts programs
⭐️  Prepare for next steps in your professional career
Broadway Artists Alliance provides professional training and college audition preparation for promising young musical theatre performers- right in the heart of New York City! And we bring New York to you for our new online sessions! Participants study voice, acting, and dance with TONY Award winners and current Broadway performers, as well as NYC's top casting directors, agents, coaches and choreographers.
BAA specializes in Summer Intensives, Workshops, College Audition Preparation, One Day Master Classes, Conservatory and Private Coachings for promising young performers ages 8-21. Our expert staff challenges each student to develop his or her "Triple Threat" performance skills, while learning about the business of acting and making connections with industry professionals.
What You'll Be Able to Do on This Page

Here you'll be able to submit a Scholarship Audition Video and supporting media to be considered for our Summer Intensive Scholarships.
If you are looking to submit without Scholarship Consideration, please visit www.BroadwayArtistsAlliance.org
List of Upcoming 2023 Summer Program Dates:
IN-PERSON Summer Intensive Session ONE (ages 10-21) ~ July 17th-21st, 2023
IN-PERSON Summer Intensive Session TWO (ages 10-21) ~ July 24th-28th, 2023
IN-PERSON Summer Intensive Session THREE (ages 10-21) ~ July 31st- August 4th, 2023
IN-PERSON Summer Intensive Session FOUR (ages 10-21, includes off-Broadway Showcase) ~ July 31st- August 6th, 2023
Submission Deadlines
Final 2023 Summer Intensive Video Submission: May 5th, 2023 (*It's not too late to submit! But please note that students submitting after our April 7th early submission deadline will NOT be eligible for the April Early Tuition Discount and will be considered only as spaces remain in our 2023 Summer Intensives.) 
How to Submit a Video Audition
All prospective students and returning alumni must complete the 2023 BAA Online Application and pay a $25 yearly online application fee before they can audition or re-audition for programs (please note that this is separate from the fee collected by Get Accept'd). If you have not already done so, please complete the Online Application and then return to this page.
Review our Video Audition Information page and be sure you have all the necessary audition material for the program(s) and major(s) you are most interested in attending.
Upload the required audition materials into your Get Accept'd account and submit them to Broadway Artists Alliance.
Please visit
www.BroadwayArtistsAlliance.org
for more information! 
For guideline and requirement questions please contact: admissions@broadwayartistsalliance.org or 212-561-9429 ext. 2
For technical questions, please visit the Acceptd Help Desk.