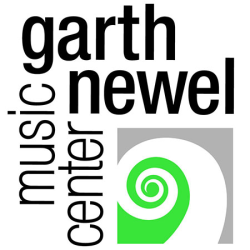 Emerging Artists Fellowship Program at Garth Newel, July 10th – August 7th, 2023
Start an Application
Narrow your Search
Welcome to the application page for the Emerging Artists Fellowship Program at Garth Newel Music Center! We are a four-week intensive chamber music program for string players and pianists ages 18-28. Fellowships are awarded to dedicated and motivated students who will receive coachings and instruction from members of the Garth Newel Piano Quartet as well as a variety of distinguished visiting artists. Both pre-formed groups and individuals are encouraged to apply. Each participant receives a Fellowship Award valued at $3,000, which covers the cost of tuition, room and board for the four weeks. Upon acceptance, each fellow pays a $250 registration fee. NOTE: If applying as a pre-formed group, each member should submit a separate application.

Garth Newel Music Center sits in the heart of Virginia's Allegheny Mountains. With comfortable guest rooms, gourmet cuisine, and breathtaking scenery, the Center offers visitors an opportunity to experience chamber music of the highest caliber. Yearly activities presented by Garth Newel Music Center include over fifty performances by the Garth Newel Piano Quartet and guest musicians, as well as a number of educational opportunities.

Our Fellowship program offers students a professional, intensive yet relaxed environment that is conducive to the focused study, practice and performance of chamber music. During the four weeks, fellows will refine their ensemble skills, learn repertoire and focus on intensive ensemble practice.
Our program includes:
Multiple chamber music coachings per week
Master classes; performance classes
Opportunities to perform with members of the Garth Newel Piano Quartet and other renowned guest musicians
Performance opportunities at venues throughout the community as well as Garth Newel's Herter Hall
Admittance to two concerts each week in Garth Newel's Herter Hall, performed by the Garth Newel Piano Quartet and guest musicians
For faculty and guest artist information, click here.

Application fee:
$30 on or before February 10/$60 after
Application review begins after February 10 - applications submitted after this date will be reviewed as positions are available
If you have any questions about the application process, please email Isaac Melamed, cellist and co-artistic director, at isaac@garthnewel.org


For technical questions please check out our Help Desk for frequently asked questions.