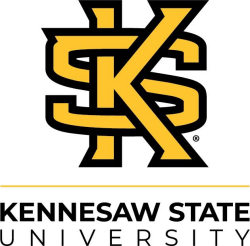 Kennesaw State University College of the Arts - Department of Theatre and Performance Studies
Start an Application
Narrow your Search
Welcome to the Department of Theatre & Performance Studies (TPS).  The scholar-artist is cultivated here. We want to meet our students where they are and encourage their growth and the pursuit of excellence in all facets of their work as undergraduate students. Our award-winning faculty engages students in a supportive community that combines academic rigor with artistic excellence.
Our program offers students a BA degree with a choice of four concentrations: acting, musical theatre, design/technology and performance studies. Our unique curriculum, grounded in the professional practice of theatre and performance studies, encourages students to investigate and question circumstance. Our coursework sharpens a student's ability to critically observe the world. We develop skills in creative problem solving, critical thinking, collaboration, presentation skills, conflict resolution, and empathy.
We develop through practice. Our faculty of professional scholars and artists work to create partnerships, internships, service learning, undergraduate research, and student job opportunities with the top arts organizations in our region.
Come join us to see where craft and curiosity meet to create unique storytelling. 
Chuck Meacham
Chair and Professor
Department of Theatre & Performance Studies
cmeacham@kennesaw.edu