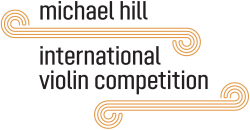 Audition Information for the Michael Hill International Violin Competition
Michael Hill International Violin Competition
Narrow your Search
Haere Mai ("Welcome")


The Michael Hill International Violin Competition is the launch-pad for violinists; the foundation stone of brilliant musical careers.
With a prize package valued at over NZ$100,000, 'The Michael Hill' shapes the artistry of 16 of the world's finest young violinists. It delivers violinists and audiences alike a sublime, unique experience.
The Michael Hill International Violin competition provides travel and accommodation for the quarter- finalists, encouraging robust competition and the chance of a lifetime – to perform beautiful music against the backdrop of one of the most beautiful countries on earth.
Competitors stay with caring, kiwi families in Queenstown (South Island) and then Auckland (North Island).  They experience manaakitanga – the unique New Zealand version of hospitality that places a visitor's wellbeing first.
Career development including masterclasses, workshops and community outreach further extend the competition experience.

The World's Most Exciting Violin Talent in the World's Most Unique Location.

CHARACTERISING A MICHAEL HILL WINNER:
Display the highest level of artistry and prowess
Possess intelligence, charisma and a personality suited to the demands of the professional musical world
Exhibit unique personal and musical qualities which will allow their talent to shine through in a crowded market
Be versatile and adaptable to a wide range of musical situations and styles
Possess the ability, stamina, and perseverance to sustain a long and meaningful career
WE BELIEVE
Win or not, the value of participating in competitions is the hard graft the musicians put into their preparation to be at their absolute peak. The intensity they encounter through the rounds is unparalleled in any other environment.
Young artists have a variety of career options and platforms available and, as evidenced by the varied career paths of our past winners, we honour and support whichever direction their vocation and opportunities take them.
In this competitive and technologically complex market in which our winners will find themselves, it has become evident that the artist must recognise and embrace the need to be a skilled performer and communicator as well as a fine musician.


For technical questions, please contact the Acceptd Help Desk.