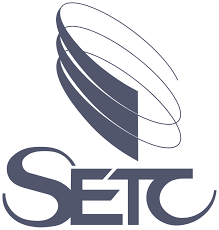 Southeastern Theatre Conference (SETC)
Start an Application
Narrow your Search
Auditionees
Registration Opens: July 1st
Registration Closes: August 1st (or when 2,400 have been submitted)
Auditions Adjudicated*: the month of August
Approved Videos to Companies: by August 31st for Fall Hiring
Registration Fee: $40
Auditionees must meet the following qualifications:
18 years of age or older (before Aug 1, 2023) and not currently a student.
Ability to accept year-round employment.
Auditionees – Registration Opens July 1st
Required materials for all auditionees:
Contact Information
Main Audition Video (60 seconds) – Acting Only, Singing Only, Both Acting & Singing

Acting only – Monologue
Singing only – Song (song must be accompanied with piano music only)
Both Acting & Singing – Monologue and Song (both must be included in your video)

Headshot & Resume
Optional materials:
Dance Reel (3 minutes or less)
Additional Audition Video (60 seconds) – an opportunity to show more of your talent. (Note: If you are auditioning as an actor & singer, you must include both portions in your MAIN video)
Movement Video (60 seconds) – for performers who move well, but don't consider themselves a dancer
A wide variety of professional theatre and entertainment companies from across the nation come to SETC for their casting/hiring needs for upcoming seasons.  Producing groups include regional, repertory, stock, and dinner theatres, cruise ships, theme parks, touring and production companies that provide monetary compensation/salary on a contracted basis to a majority of its staff. A minimum of two years of production history and solid financial standing is required.


Hiring Companies
Registration Opens – July 1st
Registration Closes – No closing date
Registration Fee: $75: includes one representative; additional representatives are $25 each.
Organizational Membership: $80 (required)
If your organization already has a membership, please note it must be active until August 30th to be considered current.
Hiring Companies - Registration Opens July 1st!
Adjudication Details
All video auditions will be reviewed by members of the SETC Professional Division and deemed (or not) of suitable talent to be passed on to the professional companies who trust SETC to provide them with the best, streamlined talent offering. Those that are approved will be shared with the registered professional companies. No refunds will be issued for video auditions not passed on to the professional companies.
Questions?