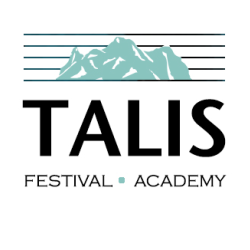 Talis Festival & Academy: Sarajevo, Bosnia and Herzegovina
Start an Application
Narrow your Search
PERFORMANCE ACADEMY FELLOWSHIPS (violin, viola, cello, flute, oboe, clarinet, bassoon, French horn and piano)
"It's a great place to play really good music and make friends!"
Nathalie Schmalhofer, Violin Fellow 2017, 2018, 2019 - Hochschule für Musik Würzburg, Germany 
"…making music at Talis Festival has been one of the most rewarding and fulfilling things I've done."
Jacob Wellman, Bassoon Fellow 2016 - The Juilliard School, USA 

".. the richest chamber music experience I've had."
Elly Toyoda, Violin Fellow 2016 - Yale School of Music, USA


An intensive chamber music program where Academy Fellows and professionals work together as peers. Practice, rehearse and perform at the highest level with world-recognized musicians from some of the world's leading orchestras, universities and chamber ensembles.
www.talisfestival.com/resident-artists

COMPOSITION ACADEMY FELLOWSHIPS

"It's really exciting to see your music come to life with such high caliber musicians."
Brian Morales, Composer Fellow 2019 - Manhattan School of Music, USA
"It's really been a life-changing experience, I'll never forget, and I am so grateful for!"Jacob Beranek, Composer Fellow 2018 - Vanderbilt University, USA

Academy Composers have the chance to work on their music while collaborating with professional musicians. The program includes a concert premiere of a piece, score reading sessions, private lessons, and workshops with Talis Festival Guest Composer, Gotthard Odermatt.

This year Talis Festival & Academy will travel to the beautiful city of Sarajevo, Bosnia and Herzegovina. Concerts will take place in the monumental City Hall, one of the most picturesque buildings from the Austro-Hungarian era. www.visitsarajevo.ba 

All accepted Academy Fellows are eligible for scholarships!
For more information, please check our website www.talisfestival.com

APPLICATION DEADLINE February 15, 2024
For technical questions, please visit the Acceptd Help Desk.