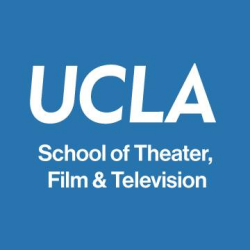 UCLA School of Theater, Film and Television Student Scholarship Awards Application
Start an Application
Narrow your Search
Welcome to the UCLA Theater, Film and Television Student Scholarships Application!
The School of Theater, Film, and Television is proud to announce the 2022-2023 Student Scholarship Awards. These awards are made possible through the generosity of many individuals and corporate donors. All award amounts are subject to change, including not being offered, pending the availability of funds.
To qualify, all Applicants MUST
Be a declared MAJOR in one of the UCLA School of Theater, Film and Television Degree Programs;
Be enrolled in Spring 2023 (Film MFAs and graduating students) and/or Fall 2023 (all other continuing students).
Be in good academic standing
If you are a Graduate Student, have an overall 3.0 GPA or higher; If you are an Undergraduate Student, have an overall 2.0 GPA or higher. 
If you do not fulfill any of the requirements listed above, your application will NOT be processed.
The Students Award Application will be open from
10:00 AM PST on January 18, 2023 to 11:59 AM PST on February 6, 2023.

Based on the program you are applying to, please be prepared to upload or enter the following items with your application in PDF format. Note: all documents should be black text with no background color!:
A resume.  Please, do NOT include personal information on this resume (e.g., address, phone, e-mail). REMEMBER: Black text with no background color!
An autobiography (where you're from, your educational and family background, future plans (1 page max)
The award you're applying for may request a script or research paper (this will be indicated on your application before you submit it) in PDF format.
All FTVDM Production/Directing, Cinematography MFA's and undergraduates in the Production/Directing senior concentration MUST upload a film.  The films MUST be uploaded on VIMEO and be password protected.  The password for all films must be tftawards2023
In some cases, a supplemental statement to explain why you are applying for the award in question.
To begin the awards process, please answer the questions to the left. When submitting your application(s), you are certifying that all the information provided is true and correct to the best of your knowledge. You understand that inaccuracy of any information will lead to your disqualification from scholarship consideration.
All applications, forms and inquiries should be directed to: TFT Awards Representative, 103 East Melnitz, TFTAwards@tft.ucla.edu

For technical questions, please reach out to Acceptd Applicant Support Help Desk.