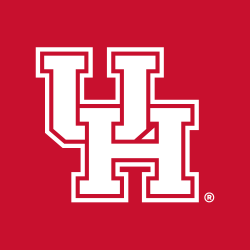 University of Houston - Kathrine G. McGovern College of the Arts - School of Art
Start an Application
Narrow your Search
Welcome to the School of Art Online Application Portal.
Undergraduate Deadlines: 
December 1, 2022 (Spring 2023 Only)
May 8, 2023 (Summer Only)
June 30, 2023 (Fall 2023)

Graduate Deadline:
January 15, 2023 (Fall 2023)

How should you apply?
Freshman - You are a high school senior or have never taken college courses post-high school graduation. 
Transfer - You have taken at least 15 hours of college courses post-high school graduation and have a minimum of 6 hours of ARTS courses.
Current UH Student Transfer - You currently attend UH, have 6 hours of ARTS coursework, and wish to change your major.

We offer the following degrees:
Bachelor of Fine Arts (BFA)
Graphic Design
Painting
Photography/Digital Media
Sculpture
Bachelor of Arts (BA)
Master of Fine Arts (MFA)
Graphic Design
Interdisciplinary Practices and Emerging Forms
Painting
Photography/Digital Media
Sculpture 
Master of Arts (MA)

In addition to these solid programs, we are able to expand our areas of expertise in a seemingly limitless way, redefining interdisciplinary study. Through a cooperative network within the university, a student with an interest in sociology, anthropology, biology, computer sciences, or poetry (to name a few), would have access to some of the finest scholars and fully developed programs in those fields. This extends the potential reach of each student so that he or she is working within a fundamentally dynamic, multidisciplinary environment, with the ability to hybridize research to address unique interests and areas of investigation. Other assets that support our academic structures include the Cynthia Woods Mitchell Center for the Arts, a leader in the field of interdisciplinary programming, and the Blaffer Art Museum, one of the country's most influential university art galleries. Both organizations present innovative, challenging exhibitions and programs that bring the university and the extended community into closer engagement with important cultural issues of our time.  For more information, please visit our website for undergraduates and graduates. 

For questions regarding the status of your application, please contact Kelly Ibarra at kibarra@uh.edu.
For technical questions, please visit the Acceptd Help Desk.