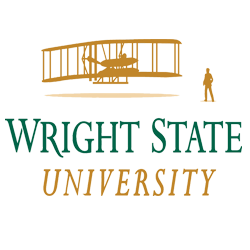 Wright State University, School of Fine and Performing Arts, Theatre and Dance Programs
Program Information - How To Apply
Narrow your Search
Dear Prospective Students and Parents:


Thank you and welcome to the information page for BFA programs in Acting, Musical Theatre, Dance and Design/Technology. We're so pleased you're interested in joining our nearly 50 year tradition of success and excellence. We look forward to getting to know you through this process. To begin, please be sure to read the audition requirements for the programs you're interested in, on our website: Acting, Musical Theatre, Dance,
 Design/Technology. Once you have selected your program, you will then access the program's page on Acceptd, where you can create a profile and upload other pertinent information. 

Applicants for admission and scholarship must submit the following items no later than two weeks before the audition/interview date:
(1) a completed admission/scholarship application - Auditions and Interviews
(2) the $25 audition/interview fee - Application Fee
(3) a resume of pertinent experience and training as an actor, dancer, designer or theatre technician, director, or stage manager
(4) a recent photograph is required for Acting and Musical Theatre applicants
(6) You must apply and be accepted for admission to Wright State University.

You may audition for more than one of these programs, however, you can only attend one program.
Please note: the fee is only required on your first application to this department. For subsequent applications to Wright State University Department of Theatre, Dance and Motion Pictures please enter the following coupon code in the payment section of your second application: 02wsu23. ​ 

AUDITIONS
Auditions for Wright State University's Theatre and Dance programs will be held on campus. Video submissions for admission are accepted for the Dance program only. For Acting and Musical Theatre candidates, there will be a virtual audition on Zoom on February 18, 2024. Time slots for the virtual audition are limited, so apply as early as possible. To be considered for placement in the Acting or Musical Theatre programs, You must attend an in person audition on campus, or a live virtual audition on Zoom. 
Acting and Musical Theatre Prescreen

A pre-screen is NOT required for either the Acting and Musical Theatre programs. You may choose to upload an audition video to be pre-screened for an invitation to audition. As stated, it is not required, however it is recommended if you are considering any long distance travel to Ohio for an audition. To prepare a prescreen, follow the guidelines listed on the degree program of your choice by following the "How To Apply" drop-down menu on the left of this page.
Acting and Musical Theatre Auditions
Through the BFA application process, you will be able to schedule an in-person audition on our campus, or choose to schedule a virtual audition for February 18, 2024. Acting and Musical Theatre candidates all audition at the same time. If you are submitting for consideration by both emphases, your audition for both will happen simultaneously and will require only one application. Musical Theatre applicants auditioning virtually must also submit a dance video as part of their audition. This can be uploaded to their submission page on the Acceptd platform. Detailed information on the "Musical Theatre Dance Audition" is located on the Musical Theatre program page. 
Wright State Dance Program Auditions 
Dance auditions for the Dance Program will be in-person for all that are able. Dancers who cannot attend auditions in person may submit videos via Acceptd. You will find detailed information on how to prepare for your audition on the Dance Program page in the drop down menu to the left.

Wright State Theatre Design/Technology/Stage Management Interviews:
Interviews for the Design/Technology/Stage Management program will be held primarily in-person and on campus. While there are a number of interview days scheduled during the academic year, applicants can arrange for interviews at other times by contacting Amanda Brewer Assistant Director, SoFPA Operations for the Theatre and Dance Programs.  Applicants who cannot participate in an on-campus interview may request a virtual interview. 
 
The information provided on our SoFPA website should address most of your questions, but please do not hesitate to contact us if you have any further questions. For more information, or to schedule a campus visit or audition, please contact: 
Amanda Brewer
Assistant Director, SoFPA Operations
Theatre and Dance Programs
School of Fine and Performing Arts
Wright State University
amanda.brewer@wright.edu
(937) 775-3072

Once again, thank you for your interest in Wright State University's Theatre, and Dance Programs. We look forward to meeting you! 

For technical questions please check out our Acceptd Applicant Support Help Desk!